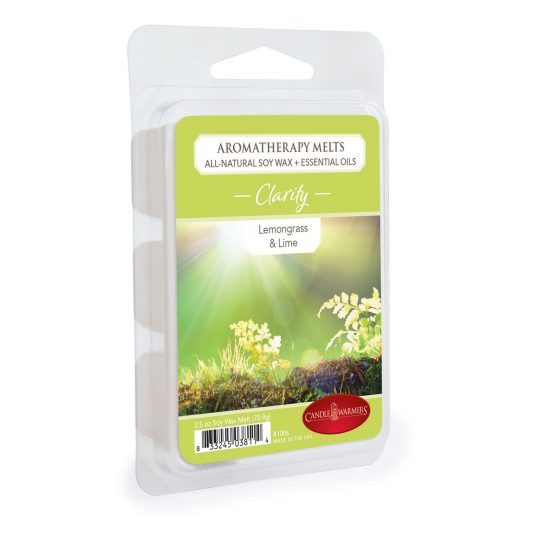 Clarity Aromatherapy Wax Melts
CLARITY: Clarity brightens your mind with the fragrance coming from real Lemongrass and Lime essential oils.
TOP NOTES: Lime, Lemon, Orange MID NOTES: Litsea Cubeba BASE NOTES: Ginger
Melts are made of soy wax and dye-free. Each 2.5 oz melt wax has a melt time of 30 hours.
Melts are proudly poured in our facility in Salt Lake City, UT. Made in the USA! A safer home fragrance, free of flame, smoke and soot!
2.5 oz of wax is poured into a plastic tray that divides wax into 6 cubes. Tray can be used for wax-cooling and remelting your wax later!

Aromatherapy Wax Melts blend complementary essential oils to bring a spa experience into your home. Each fragrance combination is custom designed to match and inspire your mood. Aromatherapy Wax Melts are made with soy wax. This wax is free of dye and made with essential oils to provide an aromatherapy experience.