The holiday season is fast approaching, and with it comes the joy of giving and receiving gifts. If you're looking for the perfect present to warm the hearts and homes of your loved ones, look no further than Candle Warmers Etc.
This holiday season, we've curated a selection of wax warmers and candles that make for thoughtful gifts for various occasions, including birthdays, holidays, and housewarmings. Whether you're shopping for a candle connoisseur or someone who just loves a cozy ambiance, we have something for everyone. Here are some fantastic gift ideas to consider:
1. The Fragrance Enthusiast: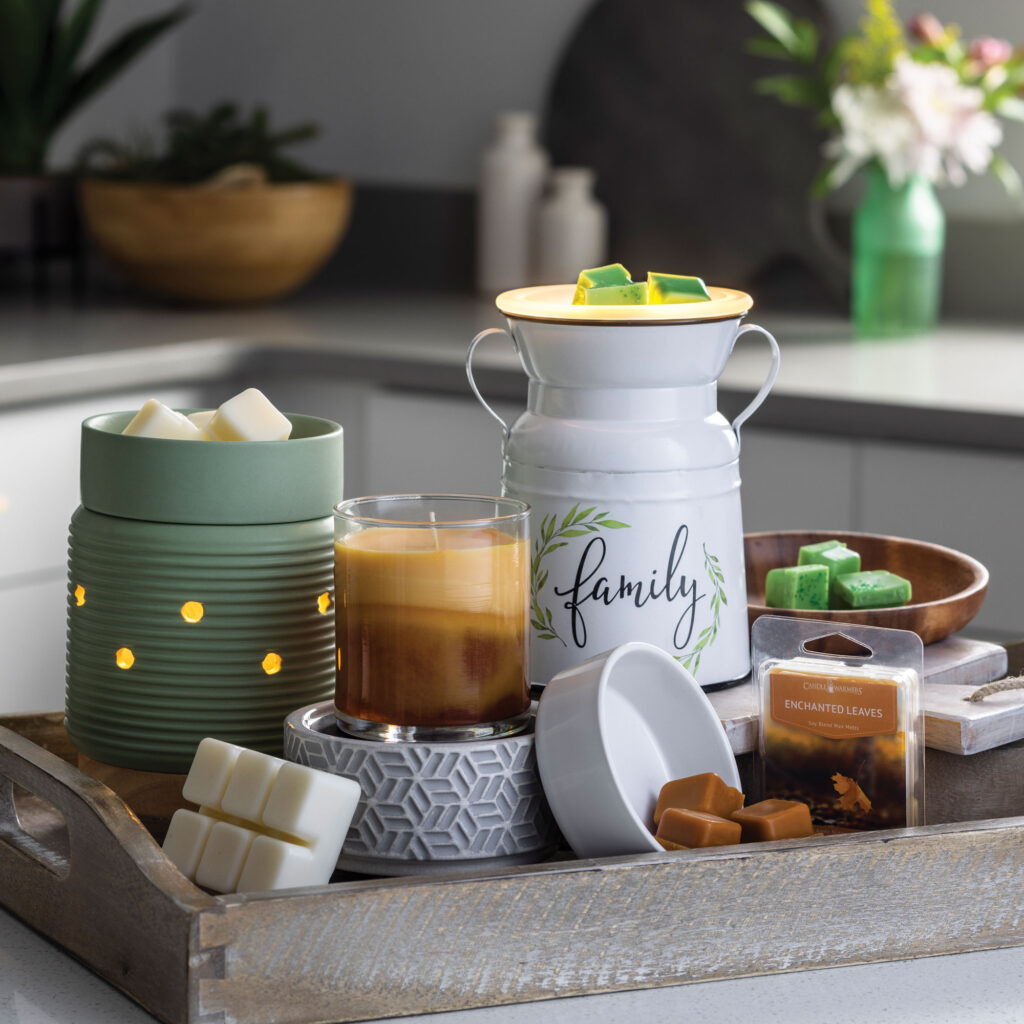 For the person who appreciates the power of scent, our wax warmers and scented wax melts make for an ideal gift. Our Signature Wax Warmers come in a variety of designs, from classic to contemporary, ensuring there's one to suit every taste. Pair it with a selection of scented wax melts in their favorite scents, such as Lavender and White Sage, Warm Vanilla, or Fresh Linen, to create a gift that keeps on giving, filling their home with inviting aromas.
2. The Holiday Lover:
Spread the festive cheer with our seasonal candle collections. Choose from a range of holiday-themed candles that feature scents like Candy Cane Lane, Under The Tree, and Sleigh Ride. These candles not only provide a delightful aroma but also create a warm and inviting atmosphere, perfect for holiday gatherings.
3. The Home Decor Enthusiast:
If you're shopping for someone who takes pride in their home decor, consider our decorative Illumination Fragrance Warmer Collection. These unique wax warmers double as beautiful pieces of decor. The soft, ambient light they emit adds a touch of elegance to any room while gently warming scented wax. Your gift will not only delight their olfactory senses but also enhance their living space.
4. The New Homeowner:
For friends or family members who've recently moved into a new home, consider gifting them a Candle Warming Lamp or Lantern. These stylish candle warmers are perfect for adding an inviting ambiance to their space. Pair it with an aromatherapy candle to bring a sense of balance to their new home.
5. The Spa Enthusiast:
Transform the home into a spa-like retreat with our Aromatherapy Wax Melt Collection. These wax melts release essential oil-infused scents that can help soothe and relax. Pair with our specially crafted wax warmers for a rejuvenating gift.
6. The Eco-conscious Individual:
For those who prioritize sustainability, our Eco-Friendly Soy Wax Candles are the perfect gift choice. Made from renewable soybeans, these candles burn cleanly and last longer, ensuring a sustainable and eco-friendly ambiance.
7. The Candle Collector:
If you're shopping for a candle enthusiast who loves to display their collection, consider our NEW Arched Candle Lamps. These electric candle warmers use our patented top-down warming technology to quickly and safely circulate scents throughout the room, ensuring an even, long-lasting aroma. They are a great addition to anyone's candle collection.
No matter the occasion, Candle Warmers Etc. has a wide range of options to cater to your loved ones' preferences. With these thoughtful gift ideas, you can bring warmth and joy to the homes and hearts of your friends and family. Make this holiday season unforgettable with the gift of ambiance, relaxation, and delightful scents. Explore our website to discover even more options and find the perfect gift for your loved ones. Happy gifting!